News
---

11.3.06 - TVGuide.com: Fox has granted a 13-episode order to David E. Kelley's The Wedding Store, a romantic comedy about "wedding planners dedicated to having their clients live happily ever after — or at least until they get to the parking lot."

8.28.06 - Pictures from the Emmys! Portia de Rossi on Zap2It.com, and another. Hayden Panettiere at the TV Guide party. Porti de Rossi on the red carpet. Calista Flockhart on the red carpet. Portia de Rossi on the red carpet.

8.16.06 - TVGuide.com: Tina Fey has tapped Jane Krakowski to join the cast of 30 Rock for at least 10 of the first 13 episodes.

8.1.06 - TVGuide.com: Josh Hopkins is reteaming with his former Ally McBeal costar Calista Flockhart on her upcoming ABC drama Brothers & Sisters, a well-placed source confirms. Pepper Dennis' ex will play a liberal pundit who locks horns — and lips — with Flockhart's conservative radio host. I'm guessing Hopkins will juggle his Brothers & Sisters gig — which, at this point, is for seven episodes — with his series-regular duties on Fox's new thriller Vanished. Hey, if Peter MacNicol can do it, so can he.



Calista Flockhart by
Steve Granitz/WireImage.com
7.20.06 - TVGuide.com Caught in the Act - Ally McChill: Calista Flockhart looks relaxed, happy and (dare we say it?) healthy as she celebrates her return to television with ABC's Brothers & Sisters. -->

7.20.06 - People Online: Primed & Ready After a four-year hiatus from television, Calista Flockhart gets a move on the Santa Monica set of her new fall drama Brothers & Sisters on Wednesday.

7.17.06 - People Online: Sunny Prospects Lucy Liu takes cover during a walk in the park Thursday with her onscreen costar, a chocolate Labrador, in Brooklyn, N.Y., where she's filming the comedy Watching the Detectives.

7.12.06 - People Online: Fashionably Loud Lucy Liu goes undercover in four season's worth of fashion while shooting a scene Monday on the Brooklyn, N.Y., set of her comedy Watching the Detectives.

7.10.06 - Zap2It.com: '24' Adds MacNicol to the Mix - Former 'Ally McBeal' star set for season six Peter MacNicol, who's maybe best-known for playing John Cage on "Ally McBeal," will step into a decidedly different TV world next season. The Emmy-winning actor is joining the cast of "24" for the FOX show's sixth season, which gets underway in January. The network says he'll be a cast regular and play "a high-ranking government official," but as with most things "24," other details are scant. MacNicol will also continue working on the CBS crime drama "Numb3rs," in which he plays a professor and colleague of David Krumholtz's crime-solving math genius. MacNicol typically is only in a handful of scenes each week on the CBS show, which could alleviate some potential scheduling headaches. More...

7.7.06 - From TVGuide.com: Promising what would seem to be a compelling read, Robert Downey Jr. has inked a deal with HarperEntertainment to write his memoirs, "a candid look at the highs and lows of his life and career," says the publisher. The plan is for the book to be ready for 2008.

6.21.06 - Since the WB's Pepper Dennis is history, Josh Hopkins has signed on to the cast of the new FOX drama Vanished.

3.28.06 - David E. Kelley has a new project at ABC called Life on Mars, based on the BBC sci-fi drama that launched this past January. The story is about a detective who lives in the 21st century, tho following a car accident inexplicably finds himself living and working in the 1970's. Kelley will write and exec produce the pilot, which is targeting a Fall 2007 debut.



Lucy Liu and Josh Hartnett
by Dimitrios Kambouris/WireImage.com
3.23.06 - TVGuide.com Caught in the Act: Lucky charms Gene-pool lottery winners Lucy Liu and Josh Hartnett arrive at the New York premiere of their movie Lucky Number Slevin. Josh, if you don't like hair in your eyes, we recommend a different cut. -->


| | |
| --- | --- |
| | Nancy Kaszerman/ZUMApress.com |
3.22.06 - E!Online Fashion Police: Lady Luck Lucy Liu graces the red carpet at the Lucky Number Slevin premiere in NYC, looking like a Grecian goddess in a gathered burgundy gown that gives the skinny star some sexy curves. We don't know a thing about the movie, but we give Lucy two thumbs up for her glamorous getup. -->


2.24.06 - Calista Flockhart will be joining Rachel Griffiths (Six Feet Under) in the new ABC family-centered sudser, Brothers & Sisters.

2.7.06 - Jane Krakowski has been cast in CBS's new comedy about Capitol Hill staffers called Sex, Power, Love & Politics.
| | |
| --- | --- |
| | George Pimentel/WireImage.com |
1.25.06 - E!Online Fashion Police: Snow Bunny Lucky Number Slevin star Lucy Liu wards off the cold--and gets our vote for most stylishly bundled star at Sundance--in lace-up boots, a woolly scarf and shimmering beige parka with dusty-rose lining, fur-trimmed hood and funky toggles. Lucy, if we got stranded on the ski lift, there's no one else we'd rather snuggle up to. -->

11.15.05 - Robert Downey Jr. will lend his voice to the November 27th episode of Family Guy on FOX.

11.4.05 - Julianne Nicholson (Ally McBeal) and Anson Mount (The Mountain) will headline NBC's upcoming Dick Wolf-produced legal drama Conviction.
| | |
| --- | --- |
| | Lester Cohen/WireImage.com |
10.28.05 - E!Online Fashion Police: Hot Pants Look, Ally McBeal's back! And she's on a gender-bender. Once scary-skinny Calista Flockhart cuts a fine figure in a black satin tux pantsuit at the LACAAW Humanitarian Awards in Beverly Hills. Gosh. We figured Calista's main squeeze--rugged action hero Harrison Ford--wore the pants in that household. So, who's the weaker sex now, huh? -->
| | |
| --- | --- |
| | Jean-Paul Aussenard/WireImage.com |
10.20.05 - E!Online Fashion Police: Slice and Dice Okay, who's the wise guy who forgot to sew the sleeves onto Lucy Liu's jacket? Instead, her double-breasted '40s style jacket, worn to the Louis Verdad show, has itty bitty arm slits. We don't get it. Aren't sleeves the whole point of wearing a jacket? Lucy, we don't expect you to follow Garanimals' mix-and-match rules, but this haute couture creation just has us confused. -->
| | |
| --- | --- |
| | Tony Barson/WireImage.com |
10.7.05 - E!Online Fashion Police: Strap Hanger Lucy Liu really straps one on at the Christian Dior Spring 2006 show in Paris. If we didn't know better, we'd say that Miss Lucy accidentally put this bizarre halter Dior gown on backward. Frankly, it's quite difficult to make a little black dress this supremely unflattering. But then, that's why these French designers get the big Euros, non? -->

4.5.05 - Eureka, a pilot for the Sci-Fi channel, has added Greg Germann as the town mayor. The project is about a town made up of brainiacs, in sort of a community think tank. Colin Ferguson was previously cast as the town's Sheriff.

11.19.04 - Don't miss the great article on Portia de Rossi on page 35 of the November 19th issue of Entertainment Weekly.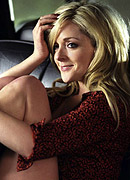 11.3.04 - From TV Guide Online: Ally McBeal Vamp Paws Jude Law
As Elaine Vassal, the sex-crazed secretary on Ally McBeal, Jane Krakowski found herself in spicy situations on a weekly basis. Next up, the 36-year-old actress enjoys a steamy backseat dalliance with Jude Law in Alfie (in theaters Friday). In fact, their lurid limousine ride opens the film.
"I read the first scene," smirks Krakowski, "and thought, 'That's great.' What girl wouldn't want to do that?"
Still, it's never easy stripping down to nearly nothing on one's very first day on set. "I showed up [at] 7 am," she recalls, "met the Jude Law. And [we're like,] 'All right, now what are we going to do?' — knowing what was ahead of us.
"There have been a lot of sex scenes in limos before," Krakowski continues. "[Director Charles Shyer] didn't want it to look like all of the others. He wanted to get in the car with the camera and see bodies and everything you need to see. We spent an hour discussing things we'd always wanted to do in a limo and how we could do it. It made it a lot easier."
That said, the Tony-winning pro adds blushingly: "There were definitely moments where I had reality checks. I thought, 'I am doing this for 12 hours with Jude Law. I think I might need to call some friends!'"
8.26.04 - Ted at E!Online reports that Jane Krakowski was seen cruising along Santa Monica Boulevard in a midnight-blue ride. West Hollywood. Zipping past all the gritty hot-to-trot spots in Boys Town, Jane-babe had no inkling that the right taillight of her two-door convertible was burned out. When made aware by a nearby roadster, a grateful Ms. K. smiled and sped off, her white blonde waves flying in the hot breeze.
8.19.04 - Look for Calista Flockhart in theaters on September 24th, in the new "The Last Shot" starring Matthew Broderick, Alec Baldwin, Toni Collette, Tony Shalhoub, and Ray Liotta.
6.2.04 - David E. Kelley will develop his own reality show that will include real lawyers. In creating a real firm, the lawyers/players will handle civil cases with binding arbitration presided over by sitting or former judges (the same type of binding arbitration as used in various syndicated court shows), and at the same time be vying for a partnership position within the lawfirm. NBC has ordered up 8 episodes which will be produced by Kelley and Renegade 83.
4.28.04 - Robert Downey Jr. officially filed for a divorce from actress-singer Deborah Falconer Monday, clearing the way for him to marry current fiancee, producer Susan Levin. Downey and Falconer tied the knot in 1992 and have a son, Indio.
4.15.04 - NBC's Macaulay Caulkin project titled Foster Hall (Conaco Prods/NBC Studios), has added Christopher Moynihan to the lineup. Moynihan was last seen in Coupling, and is the exec prod of this project, will play the role of Caulkin's sister's husband (originally Greg Germann had been tapped for this role, but he has left the project). The story is about two adults siblings who were split as kids and sent to different foster homes.
4.12.04 - Jane Krakowski is the latest addition to NBC's star-studded musical adaptation of "A Christmas Carol." Krakowski will play the Ghost of Christmas Past in the production, which is based on the stage production presented at New York's Madison Square Garden. According to The Hollywood Reporter, production on the project will begin in June in Budapest, Hungary with a November premiere date on the horizon.
3.23.04 - CBS pilot project Cooking Lessons (Tannenbaum/Warner Bros. TV) has signed Gil Bellows to join the cast which will also include Faye Dunaway and Paula Marshall.
3.12.04 - CBS has cast Jane Krakowski in its comedy pilot Taste (Regency/CBS Prods) about a culinary school grad in her first big job.
3.10.04 - CBS is in final negotiations with Peter MacNicol to join the cast of Numbers (Scott Free/Paramount) about an MIT math whiz and the FBI, working together on various cases, from Ridley Scott. The cast also includes David Krumholtz and Michael Rooker.
11.12.03 - Robert Downey Jr. reportedly popped the question to his girlfriend, producer Susan Levin. Oh, and she said yes.
10.21.03 - Zap2It.com: Veteran TV Lawyers Find New Courtroom on 'Lyon's Den' - Peter MacNicol and Kelli Williams aren't lawyers, but they're not strangers to playing them on TV. The David E. Kelley veterans will return to the courtroom on NBC's legal soap opera "The Lyon's Den...."
10.9.03 - E!Online Fashion Police: Frock Your Body - Lucy Liu glides into the Los Angeles premiere of Kill Bill. She goes positively Barbie in an Oscar de la Renta strapless black chiffon swoop number with satin sash, dangling chandelier earrings, a sleek side-parted 'do, delicate heels and a pink satin purse. "I just loved the design, and I felt beautiful in it," says Liu. Perhaps after all the movie's martial-arts mayhem, Miss Lucy wants to show off her kinder, gentler side. And after seeing how kick-ass she is in the film, we're inclined to agree...if she promises not to hurt us.
| | |
| --- | --- |
| | Lucy Liu by Ken Babolcsay |
10.8.03 - Lucy Liu showed off her killer smile at the New York City premiere of her new flick, "Kill Bill."

9.30.03 - CBS is developing a sitcom for fall 2004 starring Jane Krakowski.

9.23.03 - Variety reports that David E. Kelley will be writing a big-screen remake of Agatha Christie's classic mystery "Witness for the Prosecution."

9.19.03 - The WSPA (The World Society for the Protection of Animals) kicks off its internet auction to benefit animals at www.GoBid.ca, starting October 1st until midnight October 31st! There are over 100 items up for grabs, including a B&W 8" x 10" autographed photograph of Calista Flockhart.

9.19.03 - E!Online Out & About: Now, does this mean Robert Downey Jr.'s a loser?

8.28.03 - E!Online Fashion Police: Glo-Stick - Calista Flockhart plays the intergalactic princess at the St. Jude Runway for Life benefit. She's out of this world in an ethereal black slip dress by Alberta Ferretti, worn with sexy strappy black heels, a tiny choker and tousled hair. We don't even mind the lack of bling-bling, as her glow (courtesy of main man Harrison Ford) really lights up the room. We hate to say this, but it looks like the Force is with her.

8.21.03 - Zap2It.com: UPN Plugs Liu into 'Game Over' - Charlie's Angels star Lucy Liu will lend her voice to UPN's midseason animated series "Game Over." Liu will play Raquel Smashenburn, a wife and mother who's also a butt-whooping secret agent, in the CGI-animated series, which UPN is billing as the first of its kind in primetime. She's replacing Marisa Tomei, who voiced Raquel in the show's pilot.

8.20.03 - Extra: Runway for Life - From a nervous Jennifer Aniston, to a courageous Calista Flockhart, Tuesday night in Los Angeles, the catwalk looked more like the walk of fame....

7.29.03 - From TV Guide Online: Anne Heche and West Wing star Dule Hill have joined the cast of Sexual Life, an indie feature about intertwined relationships among a group of adults. The pic -- which begins shooting next month in Los Angeles -- also stars Tom Everett Scott, Azura Skye and Ally McBeal's James LeGros.

6.9.03 - TV Guide Online "Caught in the Act" - Nine is Enough: Former Ally McBeal star Jane Krakowski looked pretty in pink as she celebrated winning a Tony for her performance in Nine.

5.30.03 - For those of you curious about what Robert Downey Jr.'s been up to, Linda reports: Robert Downey Jr.'s new film, "The Singing Detective," premiered at the Sundance Film Festival and some reviewers said it was an Oscar-worthy performance. It will be publicly released in late October of 2003. Downey also starred with Alan Arkin in one of the trilogies that make up "Eros" (directed by Steven Soderburgh). Eros will be released in 2004. Downey is currently in Montreal starring with Halle Berry and Penelope Cruz in "Gothika," which will also be released in October of 2003. He and Trudie Styler (Sting's wife) will produce the film adaptation of Dito Montiel's book, "Guide To Recognizing Your Saints." Downey will also star. Filming is scheduled to begin in October of 2003.

5.27.03 - I can't believe I didn't report this sooner! Jane Krakowski is currently starring in the Broadway musical "Nine" with Antonio Banderas. I saw it a few weeks ago and she gives the stand-out performance of the show, in my opinion. She has also been nominated for a Tony Award for Best Performance by a Featured Actress in a Musical.

5.15.03 - Portia de Rossi's new comedy, Arrested Development, has been picked up by FOX for the fall season, and will air on Sundays at 9:30pm ET.

5.13.03 - David E. Kelley's new drama, The Brotherhood of Poland, N.H., has been picked up by CBS for the fall and will air on Wednesday nights.

4.11.03 - Lucy Liu was caught by the E!Online Fashion Police at Miramax's annual Max Awards in Los Angeles.

3.21.03 - Greg Germann has been cast along with Paget Brewster in the FOX pilot The Snobs (fka The Mallards).

3.14.03 - Peter MacNicol has been cast in a comedy pilot for CBS. MacNicol will topline "Crazy Love," a sitcom from Touchstone Television and CBS Prods. The pilot was written by Bob Stevens ("Malcolm in the Middle") and will be produced by Stevens and Jamie Tarses. According to The Hollywood Reporter, MacNicol, who will also serve as producer, will play the male half of a couple who adopt a Chinese girl.

3.13.03 - Arrested Development, the FOX pilot already starring Jason Bateman, has added Portia de Rossi to the cast, playing Bateman's sister.

2.18.03 - Zap2It.com: Writers Guild To Honor David E. Kelley, John Gay - The Writers Guild of America, west (WGAw) will honor John Gay and David E. Kelly with awards for excellence. The awards will be presented at the 55th Annual Writers Guild Award ceremony on March 8, 2003....

2.12.03 - Josh Hopkins (Raymond) has landed the lead role on Fox's Steven Bochco-produced futuristic cop pilot NYPD 2069.

1.8.03 - TV Guide Online: Portia de Rossi Weds a Kennedy! - The series finale of Ally McBeal proved a dull downer, but in our humble opinion, Portia de Rossi was the best thing about that dramedy right up until the very end. "Oh, really?!" she exclaims to TV Guide Online. "Listen to me, I'm shocked. That's so lovely!..."

12.23.02 - Zap2It.com: O'Donnell, Aniston Win Tabloid Awards - While former President Bill Clinton and his wife, Senator Hillary Rodham Clinton, are the king of queen of the first ever Tabloid Choice Awards, a few TV personalities are represented as well. Retired talk show host and comedian Rosie O'Donnell came in fifth as "the star who could fit Lara Flynn Boyle and Debra Messing in her sweatpants ... and enjoy it," while "Friends" star Jennifer Aniston and "Ally McBeal's" Calista Flockhart both received honorable mentions....

12.18.02 - TV Guide Online: This Ally McBeal Blonde Had Less Fun - As Ally McBeal fans recall, Billy went platinum blonde before croaking from a brain tumor. "That's definitely a time I want to forget," his portrayer, Gil Bellows, tells TV Guide Online. "I couldn't stand the blond hair. I was excited about the change, but I thought it was an external manifestation that would disappear quicklyb it was eight months of dyeing my hair every two weeks. It wasn't fun...." 12.14.02 - People.com: SQUEEZE PLAY: Newlywed Richard Gere (who tied the knot with longtime love Carey Lowell) puts the squeeze on costar Lucy Liu at the Hollywood premiere of Chicago. (warning: you may need to sign in to People.com with an AOL or AIM screen name to view this photo)

11.1.02 - TV Guide Online reports that Portia de Rossi has inked a deal with NBC to headline her own series. The project will likely be a comedy.

10.14.02 - Lucy Liu was #46 on TV Guide's list of the 50 Sexiest Stars of All Time. Audiences loved this Lucy in a very different way than the famous redhead. Lucy Liu imbued Ling Woo, her uptight attorney on Fox's Ally McBeal (1998-2001), with a pent-up sensuality that threatened to escape from her pursed lips. Part dominatrix, part schoolmarm (she once dismissed sex as "messy"), Ling Woo was known to tempt her associate (Greg Germann) by gently brushing her shiny black hair across his face, or sucking on his finger. She even surprised Ally (Calista Flockhart) with a kiss. Life at the office didn't get any steamier than this.

10.14.02 - The first three seasons are out on DVD in the UK now. A review can be found at: http://www.shinyshelf.co.uk/article.php?articleid=403&layout=3

10.4.02 - Portia de Rossi will guest star on The Twilight Zone on UPN on Wednesday, October 9th.

9.30.02 - News from Beatrix: Jon Bon Jovi and bandmate Richie Sambora wrote a song based on what JBJ thought Victor and Ally's relationship should have been like. It's called "Open All Night" and is on their new album "Bounce". Here is a snippet of what JBJ had to say about it in the October 2002 Classic Rock:

"There's a new song on the new album called 'Open All Night', and that's about Victor and Ally, that's why we wrote it. I was dancing with her in one of the episodes where I sang her this Tom Waits song, 'I Don't Wanna Fall In Love With You' (sic), so I took that line, talked to Richie [Sambora] about it and said here's what I would have done with Victor, and he says we've been trying to use the title 'Open All Night' for years and here it is. We wrote the song, and I gave Calista Flockhart the lyrics as a gift, and we cut the track. Had David [Kelley] worked with me, we would have jived, I would have given him an unreleased song, I would have performed it for him, we could have had something great, and Victor could have had a backbone. Basically, the guy turned into this spineless non-entity."

Summary of that bit of the article is that JBJ was unhappy with the way David E. Kelley wrote his character and when asked whether he would marry Ally and "stick around for three or four more shows" he said he didn't want to do it.

9.24.02 - TV Guide Online: Ally Alumna's New Female Trouble - Actress Julianne Nicholson is tired of playing "not a girl, not yet a woman" roles on TV. In 2000, she was the psychic college coed on NBC's satisfyingly spooky but short-lived series, The Others. Then, she did 11 episodes of Ally McBeal as junior attorney Jenny Shawb sort of a younger Ally clone. Now, she's finally "grown up" as pediatrician Jules Keating on CBS's Presidio Med (debuting tomorrow at 10 pm/ET)....

9.3.02 - People.com: Chasing Ford and Flockhart in Venice - Pandemonium greeted Harrison Ford and girlfriend Calista Flockhart as they arrived at the 59th Venice Film Festival over the weekend, PEOPLE reports....

9.3.02 - TV Guide Online: Jami Gertz: Still at It - After hamming it up as twitchy neurotic Kimmy on Ally McBeal and showing her dramatic chops as ailing comedienne Gilda Radner in Gilda: It's Always Something, Jami Gertz needed a break! But unlike some of us, her idea of chilling out was re-entering the sitcom fray with CBS's upcoming King of Queens clone Still Standing....

8.16.02 - TV Guide Online: Ally Alum Eyes Kelly Ripa's Throne - Kelly Ripa went on vacation this week, which meant guest co-hosts on Live With Regis and Kelly. On Thursday, Ally McBeal alumna Jane Krakowski revisited the hot seat next to Regis Philbin, and loved it....

8.6.02 - Actor Josh Ryan Evans, the 3-foot, 2-inch star of NBC's Passions, who also guest-starred on Ally McBeal a number of times, died Monday night as a result of an existing heart condition. He was 20.

8.5.02 - Lucy Liu is playing "Go-To-Hell-Kitty" in the movie adaptation of "Chicago" due out in December of 2002.

7.22.02 - Lucy Liu will be a guest voice on FOX's King of the Hill in the upcoming season.

7.22.02 - Robert Downey Jr.'s recovery got a major boost on Friday when drug charges and probation were dismissed against the 37-year-old actor. A judge determined that Downey had stayed clean and sober for 14 months.

7.18.02 - Ally McBeal was nominated for an Emmy Award for Outstanding Cinematography for a Single-Camera Series (for the episode "Reality Bites," AKA "Another One Bites the Dust"). The Emmy Awards will air live on NBC on September 22nd, 2002.

7.16.02 - TV Guide Online "Caught in the Act" - Hollywood's newest May-December couple, Calista Flockhart and Harrison Ford, try and hold it together at the premiere of K:10 The Widowmaker.

6.25.02 - TV Guide Online: Christina Ricci Minds The Gap - If you've seen The Gap's recent TV ad starring Christina Ricci and Dennis Hopper playing chess and wondered if there's a li'l somethin'-somethin' goin' on between the khaki-clad duo you're not the only one. However, the Sleepy Hollow star insists her commercial directed by the Coen brothers of Fargo fame is quite innocent....

6.21.02 - TBS is producing a TV movie about the life and death of John F. Kennedy Jr., with Jacqueline Bisset playing his mother Jackie and Portia de Rossi, his wife Carolyn. America's Prince: The JFK Jr. Story is based on Christopher Andersen's 2000 biography The Day John Died.

6.21.02 - From the German Internet Movie Database: Calista Flockhart is apparently planning to team up with boyfriend Harrison Ford in the next Indiana Jones movie. Filming on Indiana Jones 4 is due to begin in May 2004, with the film looking more adult than its 1980s predecessors. A source says, "Harrison Ford had only one demand when he was approached about doing a fourth Indiana Jones movie - that Calista be written into the new movie. Luckily, Steven Spielberg and George Lucas loved the idea. They think Calista will be a perfect romantic interest for Indiana." And having the ex-Ally McBeal star on board solved one problem for the filmmakers. The source says, "The Indy team had no idea what to do with Indy for the fourth movie. Bringing Calista on board gave them inspiration and they dreamed up the whole story in just a few hours. Getting Calista into the movie was the kick-in-the-pants the guys needed."

5.29.02 - Gil Bellows is checking out of CBS' "The Agency" in what has been called a mutual decision between the actor and the show's producers. Bellows played a field officer on the ensemble show from Wolfgang Petersen's Radiant Prods., Universal Television and CBS Prods. His departure is said to be related to the evolution of the show's story line. With the recruitment of Beau Bridges as the new director of the CIA and Daniel Benzali as the CIA's liaison to the Office of Homeland Security this past season, the attention in the show has gradually shifted away from the CIA's field operations and to the internal politics between the agency and Washington. Producers are now looking to add two new agents to the ensemble.

5.28.02 - Scotland Today: Paisley sandwich shop wins legal battle against Hollywood film company - The owners of a small Paisley sandwich shop have won an amazing legal battle with Hollywood movie giants 20th Century Fox, after naming their business McBeals. Producers of the hit show Ally McBeal took the action against Mark and Michelle O'Dowd to stop them using the name....

5.20.02 - E!Online: "Ally" Limps to Conclusion - Time for the dancing baby's last waltz. After five years as TV's predominant waif-like, neurotic lovelorn lawyer, Fox's Ally McBeal finally bids adieu Monday night at 9 p.m. Expected to return for the one-hour finale are former cast members Gil Bellows, Lisa Nicole Carson and Courtney Thorne-Smith....

5.20.02 - TV Guide: Matt Roush bids so long and farewell, remembering better times on faded shows.

5.16.02 - No big surprise here, but I thought it was worth reporting. FOX released their official fall schedule today, and as we all already knew, Ally McBeal is not on it.

5.15.02 - Lucy Liu is in talks to play the title character in a modern-day version of Charlie Chan, according to The Hollywood Reporter.

5.12.02 - Don't miss Calista Flockhart in the June issue of Glamour magazine.

5.8.02 - Jon Bon Jovi and his wife, Dorothea, welcomed their third child, a boy named Jacob, Tuesday in New Jersey.

5.3.03 - Portia de Rossi is to star in "The Night We Called It a Day," a film based on Frank Sinatra's disastrous Australian tour in 1975. Rossi will play an Australian journalist who finds herself on the receiving end of Sinatra's venom against members of the press. Sinatra caused a massive storm in Australia when he described female journalists as 'hookers of the press'. 'I might offer them a buck and a half, I'm not sure,' he told one audience. Melanie Griffith will be playing Frank Sinatra's love interest in the film.

5.2.02 - Salon.com: Bye-bye, dancing baby - Sure, she was scary-skinny and her skirts were too short. But don't blame the unfiltered neuroses of "Ally McBeal" for the crisis contemporary women (and men) face....

4.30.02 - There will be at least three original cast members returning for the series finale on May 20th. For more information on who they are, see the previews page.

4.22.02 - NYTimes.com: That Late-Nineties Moment - Ally McBeal," we will someday recall, was an hour-long television comedy about lawyers you would never hire and a woman you would never date. And as the show comes to the close of its five-year run on the Fox network at the end of this season, it immediately becomes one of those chronological markers that defines, however superficially, its own moment....

4.18.02 - Mike Most, Visual FX Supervisor for Ally McBeal, reports that the series finale will begin shooting on April 24th or 25th.

4.18.02 - Zap2It.com: 'Ally' Says Adieu - "Ally McBeal" creator David E. Kelley has decided to pull to plug on the FOX dramedy, ending its five year run. The producer told the cast and crew of his decision Wednesday (April 17) afternoon....

4.17.02 - Yahoo: Fox Cancels 'Ally McBeal' - "Ally McBeal," the Emmy-winning TV series that set feminists spinning with its depiction of a flighty, man-hungry attorney, is ending its five-year run on Fox, the network said. Creator David E. Kelley made the announcement on the set Wednesday....

4.15.02 - EW.com: Friend in Need - Can Matthew Perry save "Ally McBeal?" A two-hour special aims to lure viewers back to the fading Fox series....

4.10.02 - Zap2It.com: Ricci Admits to Past Anorexia - Talk about the path to Hell being paved with good intentions. In an interview with the current issue of Jane magazine, actress Christina Ricci admits that at age 12 she learned the tricks to becoming an anorexic from watching TV movies about eating disorders....

4.4.02 - Today's New York Post features a photo of Harrison Ford and Calista Flockhart holding hands while shopping in Santa Monica, Calif. -- all but confirming rumors that the two are an item.

4.4.02 - Jami Gertz (Kimmy Bishop) has been cast as the female lead opposite Mark Addy in a comedy pilot for CBS called Still Standing. Gertz will portray a tough and pragmatic working mother who occasionally loses patience with her husband's (Addy) childish behavior.

4.2.02 - For those who care, The American Embassy has been cancelled by FOX.

4.2.02 - Rush and Molloy from the New York Daily News: Ally McBeal can't seem to keep a man.

Boyfriend Larry Paul, played by Robert Downey Jr., was written out of the Fox series after the actor's drug bust. Now Jon Bon Jovi's Victor Morrison won't return after his ninth episode airs later this month.

"The 'Ally' people either want me to marry 'Ally' or it's over," said the 40-year-old, Jersey-born frontman.

"But I have a day job to go to also. I've already started a record with my band. I want to finish it and go on tour. I have four other guys in Jersey going, "Hey, what the ----?"

So the group will finish recording its album "Bounce," scheduled for release this fall. And "Ally" producer David E. Kelley needs a new love interest for his string-bean lawyer. We vote for Harrison Ford.

4.1.02 - Girls Club, a new pilot for FOX from David E. Kelley, has cast Giancarlo Esposito as its first cast member. Esposito will play a senior partner at the law firm headed and owned by three women attorneys.

3.29.02 - Lisa Nicole Carson has been approached about reprising her role as Ally's roommate, the New York Post reports.

3.29.02 - TV Guide Online: Jacqueline Bisset (Frances Shaw, Jenny's mother) Goes to Sleep

3.26.02 - Julianne Nicholson has been cast in the new CBS medical drama, Presidio Med.

3.21.02 - TV Guide Online: Ally Alum Pans Moulin Rouge - Not everyone in Hollywood is doing the can-can over Moulin Rouge. Leap of Faith star Lisa Edelstein, probably best known to TV audiences for her stereotype-shattering portrayal of a transgender person last season on Ally McBeal, confesses that she didn't get a kick out of Baz Luhrmann's Oscar-nominated musical....

3.19.02 - Zap2It.com: Judge Gives Downey Good Marks at Review - Robert Downey Jr. is on his way to recovery, a judge decided after seeing the actor in court Tuesday (March 19). "He's drug free, he's working and he seems to be staying out of trouble," says Riverside County Deputy District Attorney Tamara Capone....

3.17.02 - Lucy Liu is negotiating a role in Quentin Tarantino's next directorial effort, "Kill Bill," Variety reports. The film already stars Uma Thurman, Warren Beatty and Daryl Hannah.

3.14.02 - Lara Flynn Boyle and Heather Locklear will guest star in the April 22nd episode of Ally McBeal. For more info on their roles, see the previews page.

3.8.02 - Don't miss the great article on Josh Groban (Malcolm Wyatt) starting on page 32 of the March 8th issue of Entertainment Weekly.

3.4.02 - Zap2It.com: Heche Gives Birth to Baby Boy

3.4.02 - TV Guide Online "Caught in the Act" - He's "just older." Deal with it!: Jon Bon Jovi thanks his wife, Dorothea, for the "Tarts and Vicars" 40th Birthday Celebration she threw for him at the Angel Orensanz Foundation for the Arts in New York City.

2.26.02 - For those of you that like to keep up on Robert Downey Jr.'s whereabouts, he is currently poised to star in "The Singing Detective," a big-screen remake of the famed BBC series, Variety reports.

2.25.02 - TV Guide Online: Ally McBeal's Little Lady - As Maddie, Calista Flockhart's long-lost test-tube baby on Ally McBeal, Hayden Panettiere came as quite a surprise to viewers....

2.13.02 - Variety reports that Matthew Perry (Friends) is due to appear as a guest star on two upcoming April episodes. Perry will play a "cocky, successful and opinionated attorney who wreaks havoc on Ally's personal and professional lives," said a show spokesman.

2.13.02 - Fox has given a 13 episode commitment to a new David E. Kelley drama focusing on three women (guess what? they're lawyers!) who live together in San Francisco.

2.11.02 - Chicago Sun-Times: It's time to repeal 'McBeal'

2.11.02 - Chicago Sun-Times: 'Ally' co-star's gay romance is talk of the town

2.7.02 - Ted Casablanca at E!Online reports that Jane Krakowski was spotted sipping some soup at Duke's Coffee Shop (just a few tables over from the aforementioned Mr. Hayes). Joined by her Brit beau-babe, the perky Ally McBeal star showed off her famous curves in a black sweater and blue jeans, with her blond locks tucked back in a tight ponytail. Decidedly au naturel this afternoon, J.K. kept herself busy filing her nails and talking on her cell. So much fer boy tawk.

2.7.02 - Ted Casablanca at E!Online reports that Robert Downey Jr. may be returning to Ally McBeal, they're just trying to make room for his salary (which is apparently one of the reasons that James Marsden and Julianne Nicholson were let go). Officially, however, David E. Kelley Productions still says there are "no current plans" to bring back Downey, and Marsden and Nicholson's departure is nothing more than "creative thinking."

Mike Most, Visual FX Supervisor, warns not to believe what you read in gossip columns. Ever. Especially about this.

2.5.02 - TV Guide Online: Ally McBeal Alum Is McWicked! - Swept away by the drama of Robert Downey Jr.'s departure from Ally McBeal last season, many overlooked the quiet exit of James LeGros....

1.31.02 - Don't miss the great article on Jon Bon Jovi on page 32 of the January 26th issue of TV Guide.

1.23.02 - Yahoo news: Ally McBeal thrives vs. CBS reruns - Ally McBeal flourished opposite repeats of CBS's powerhouse comedies Monday, scoring some of its best ratings of the season...

1.20.02 - Zap2It.com: 'Ally McBeal' Turns 100, Fish Still Standing - Along with Calista Flockhart and Jane Krakowski, Greg Germann is the only remaining regular original cast member....

1.19.02 - Hollywood Reporter feature on Ally McBeal in cluding a Q&A with David E. Kelley and sections on the cast, the music used on the show, soundtracks, guest stars, special effects, and costumes.

1.15.02 - Robert Downey Jr. is in talks to star in the heist flick "Six Bullets from Now." According to Variety, the film is inspired by the events of New Year's Day 1972, when five gunmen stole more than $10 million in cash and jewels from the Pierre Hotel in New York City. It was the biggest hotel heist in history.

1.15.02 - 20th may be quietly looking for a new cable outlet for Ally McBeal. The series currently airs on FX for which the cable net paid a license fee of $675,000 per episode. It officially launched last August as part of a primetime line-up that include Buffy the Vampire Slayer and The Practice. Ally's ratings were not up to par for the line-up, and the show has since been pushed back to 11pm M-F. Three networks have the hint of Ally before them -- Lifetime, Oxygen and WE. So far, no takers, but the game's just started.

1.10.02 - Josh Groban, who appeared in the fourth season finale (he went to the prom with Ally and sang at the prom) and in the December 10th episode (the preacher's son, sang again), has a new album that has been flying out of stores. Kidzworld is giving away copies of Josh Groban's album, as well as an autographed picture, to five lucky people who register at http://www.kidzworld.com/site/p1657.htm.

1.10.02 - Zap2It.com: Ally Not Pregnant, But Still a Mother It turns out Calista Flockhart won't have to wear any padding on her belly for "Ally McBeal." While the legal leading lady will become a mother this season, she will not be getting pregnant on the FOX drama... and no, she will not follow Flockhart's real-life example of adopting a child. Zap2it has learned from sources close to the show, McBeal will find a 10-year-old girl on her doorstop claiming to be her daughter. It will be revealed that the lawyer had frozen her eggs in the past, and thanks to an error at the egg bank, her eggs were used without her knowledge.

1.9.02 - Zap2It.com: Ally McBeal Pregnant? TV Mom Says Yes There may be a baby coming to "Ally McBeal," and it's not the dancing, computer-generated kind. Actress Jill Clayburgh, who has guest-starred as Ally's mom on several episodes, let it slip Wednesday (Jan. 9) that Ally might become pregnant. She was speaking to reporters at a Television Critics Association press conference for NBC's midseason comedy "Leap of Faith" when someone asked if she would be returning to "Ally." She said yes, then added, "I'm going to be a granny. Can you believe it?"....

1.9.02 - TV Guide Online reports that a spokesperson for Robert Downey Jr. is denying widespread rumors that his client will return to the Fox dramedy during May sweeps. "There are no plans for him to return at this point," Alan Nierob tells TV Guide Online. Adds an Ally rep: "While the show is fond of him and has never ruled out his returning, there are no plans to have him return in May or any other time this season."

1.2.02 - TV Guide Online: Ally Jerk's Big Stretch

12.20.01 - Ally McBeal was nominated for a Golden Globe Award for Best Comedy Series and Calista Flockhart was nominated for Best Performance by an Actress in a Television Series - Musical or Comedy. The Golden Globes will be broadcast on NBC at 8pm ET Sunday, January 20th.

12.14.01 - Two of the new cast members this season will be leaving the show soon, and a recurring guest star will be making a return. For more details, see the previews page.

12.11.01 - Taye Diggs, Jennifer Holliday and Lisa Nicole Carson have been nominated for NAACP Image awards for Outstanding Supporting Actor/Actress in a Comedy Series. The awards will be presented on February 23rd in Los Angeles.

12.1.01 - Wanda's latest column at E!Online reports on how this season of Ally McBeal has been going downhill.

12.1.01 - From the December 1st issue of TV Guide: Great Performances. With her mauve wigs, glittery frocks and plummy voice, Dame Edna Everage swooped gloriously onto Fox's Ally McBeal last month, providing a much-needed master class in comedy for the show's callow lawyers. Edna cooed and gushed over all the "looovely" young people, but when she spied John Cage in a padded bodysuit–don't ask–she slyly remarked, "Well, John! One of us isn't being entirely honest with ourselves, is he?" (A terrific joke, considering that most of Dame Edna's fans know that she's the alter ego of Australian actor Barry Humphries.) Whether describing tingles in her nooks and crannies or fighting acid reflux on the witness stand, Edna proved that even on Ally, there's nothing quite like this dame. –Matt Roush

11.29.01 - Jon Bon Jovi joins the show for nine episodes beginning next month.

11.28.01 - Calista Flockhart has been nominated for a People's Choice Award as Favorite Female Television Performer. The 28th Annual People's Choice Awards ceremony will be broadcast on CBS on Sunday, January 13th, and hosted by Kevin James (The King of Queens).

11.19.01 - Filmmaker McG, who directed the first "Charlie's Angels" movie, has agreed to helm the in-the-works sequel. However, the pic's leading ladies, Cameron Diaz, Drew Barrymore and Lucy Liu, have yet to sign on the dotted line.

11.16.01 - TV Guide Online: Robert Downey Jr. -- currently serving a one-year sentence in a live-in drug rehabilitation center -- was back in a California courtroom on Thursday for a progress report. The troubled 36-year-old actor told Riverside County Judge Randall White that his recovery is his "primary focus now, and so with some humility I'd like to let the court know I appreciate your allowing me to continue." Proof that he means what he says: All of Downey's recent drug tests have come back negative.

11.15.01 - Two of David E. Kelley's shows - Ally McBeal and The Practice - are planning storylines inspired by the Sept. 11 attacks, USA Today reports. Ally's episode - a Christmas-themed outing slated to air in December - revolves around a town official who wants to block a holiday parade, arguing it's not appropriate to celebrate after a fictional tragedy claimed several local firemen. On The Practice, the law firm represents an Arab-American who claims he's being unfairly detained as a witness in a terrorist act. The episode will air later this fall.

11.15.01 - Jami Gertz and Josh Groban will be back this season. Check out the previews page for more info.

11.13.01 - David E. Kelley is developing a new series for Fox, but he's not writing it. The new show is called The Understudy and will be supervised and exec prod by Kelley, produced via David E. Kelley Prods. and 20th. But he won't be writing the pilot or any of the presumed subsequent episodes. That task will be left to Ivan Menchell, current writer/producer on Ally McBeal. Along with Menchell, The Understudy was co-created by Bill D'Elia who is also the showrunner on Ally, and will direct The Understudy. The show is about a 21 year old in NYC trying to make a career for herself on Broadway.

11.4.01 - Peter MacNicol won the Emmy for Best Actor in a Comedy Series. Calista Flockhart presented the Emmy for Outstanding Actor in a Movie or Miniseries to Kenneth Brannagh ("Conspiracy").

10.31.01 - TV Guide Online reports that Fox's Monday night dramas returned to mixed results: Boston Public debuted strongly with 13.8 million viewers, but Ally McBeal averaged a disappointing 10.8 million viewers.

10.29.01 - TV Guide Online: New Ally Hunk Playing the Field - Note to man-hungry Elaine: there's a new hunk in town – and he's available. Josh Hopkins joins the cast...

10.25.01 - TV Guide Online: Downey's Ally Cohort Promoted

10.21.01 - Rumor has is that Mariah Carey will be making a guest appearance on Ally McBeal this season. For more info on her character, please see the previews page.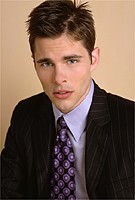 10.19.01 - TV Guide Online: Ally Falls for X-Men Mutant - Further proof that movie stars in search of quality roles are turning to TV in increasing numbers: James Marsden - who played visor-wearing mutant Cyclops in the box-office smash X-Men - joins the cast of Ally McBeal...

10.15.01 - E! will be airing a special on Ally McBeal on Sunday, October 28th.

10.3.01 - Zap2It.com: Bon Jovi Says 'Ally' Appearance is Delayed

9.14.01 - Zap2It: Wanted for 'Ally': Jon Bon Jovi - Jon Bon Jovi is in negotiations to join the cast as a recurring player this year, with his role similar in scope to that of Downey's last season...

9.9.01 - Ally McBeal won one Creative Arts Emmy for Outstanding Casting for a Comedy Series.

8.23.01 - Lucy Liu recently told USA Today about a breast cancer scare she had ten years ago. She said that doctors felt a lump in her breast and "said it was cancer and needs to come out... I went into shell shock. It was pretty traumatizing." Two days later, the mass was surgically removed and it was determined to be benign. "I didn't get a second opinion," she adds. "I didn't have an ultrasound or mammogram. I didn't know enough. I just had it removed." Liu is hoping to educate young people about the importance of early detection.

8.23.01 - US Weekly reports that Lisa Nicole Carson, who was recently taken off contract at Ally McBeal, will also be leaving ER this season when her character dies in a car crash. Producers were reportedly fed up with Carson's erratic behavior.

8.21.01 - Calista Flockhart will be a presenter at the 53rd Annual Primetime Emmy Awards, which will be broadcast live from Los Angeles' Shrine Auditorium on CBS Sunday, Sept. 16.

8.8.01 - Anne Heche (Melanie) is finalizing a deal to star in a series for the WB for the 2002 fall season.Ê What the show will be is not known yet, could be comedy which would be her choice.Ê The value of the deal is pegged at $1 million.

8.2.01 - People.com: Robert Downey Jr. Goes Back to Work - Robert Downey Jr. was back before the cameras at the historic Greystone Manor in Beverly Hills on Tuesday...

7.16.01 - iWon Celebrity Gossip: Ally McBeal Star Goes Nuts - Take this story about Lisa Nicole Carson losing it in a trendy L.A. eatery with a grain of salt, it comes straight from the tabloids as far as I can tell.

7.16.01 - The New York Daily News reports that David E. Kelley has struck a deal with Lucy Liu to appear in four episodes this upcoming season, giving her time to concentrate on her feature film career. In a statement released by her spokesman, Liu said, "I am especially grateful to David for giving me this incredible opportunity and for making it possible for me to do the other proects I've been able to do over the past two years." It looks likely that Liu won't be back at all for the show's possible sixth season.

7.16.01 - Robert Downey Jr. will plead no contest today to drug charges related to his November 25th arrest in Palm Springs, Reuters reports. The plea bargain will allow Downey to continue to stay at the live-in drug rehabilitation facility where he has been since his April arrest.

7.12.01 - Ally McBeal received 7 Emmy nominations including Outstanding Casting for a Comedy Series, Outstanding Cinematography for a Single-Camera Series ("Cloudy Skies, Chance of Parade"), Outstanding Lead Actress in a Comedy Series (Calista Flockhart), Outstanding Supporting Actor in a Comedy Series (Peter MacNicol & Robert Downey, Jr.), and Outstanding Guest Actress in a Comedy Series (Bernadette Peters as Cassandra Lewis & Jamie Gertz as Kimmy Bishop).

7.4.01 - From the July 10th issue of the National Enquirer: Calista Flockhart got teary-eyed every time she walked past the set of the house where Ally McBeal and Robert Downey Jr's character were destined to live together---and now stagehands are tearing it down! Producer David E. Kelly had written a story line that called for the two stars to shack up---until Downey went back on drugs! The sweet little house sat empty like a dream of what have been---until Calista's tears galvanized Kelly to destroy his expensive white elephant.

6.5.01 - Lisa Nicole Carson has announced that she will not be returning for the next season of Ally McBeal, according to The Hollywood Reporter. She will, however, make some guest appearances on the show during the fifth season. Regina Hall (Corretta) will be back in the fall along with Josh Hopkins (The Perfect Storm). Still in negotiations are James Marsden (The X-Men) for a role as Ally's love interest and Julianne Nicholson ("The Love Letter") as another attorney. Still negotiating as to their depth of participation in next season are Peter MacNicol and Lucy Liu.

6.2.01 - Robert Downey Jr. has left the drug rehabilitation program at Cedars Sinai Medical Center to return to a program run by a friend, reports Reuters. The unidentified "friend" has served as Downey's drug counselor since his release from prison last August, including when the actor was arrested last November and in April for drug-related charges. Cedars Sinai psychiatrists feel that the unnamed counselor should not be included in Downey's recovery process and the actor's attorneys apparently agreed, leading to their dismissal and Downey hiring new lawyers earlier this week as he neared a plea bargain in the November arrest for felony cocaine possession. The plea bargain would keep Downey out of jail, but would require him to spend a year in a lock-down rehabilitation facility. Meanwhile, Downey's parole officers have expressed no concerns that the actor is not receiving the best possible care. Rather they maintain that the new facility meets "the proper standards of care."

5.29.01 - People.com reports that Robert Downey Jr. is going to rehab, not jail, for his Thanksgiving arrest on drug charges. Downey and prosecutors struck a deal to avoid up to four years in state prison on possession of cocaine and other charges. Instead, he'll spend six to 12 months in a drug rehab center.

5.23.01 - Prosecutors have reduced one of the charges in Robert Downey Jr.'s Palm Springs drug possession case to a midemeanor. Downey was scheduled to be arraigned Thursday in a Riverside County court on the reduced charge after his attorneys filed a court document arguing he should be charged with a misdemeanor for allegedly possessing Valium, Deputy District Attorney Tamara Capone said. However, Downey still faces a felony count of possessing cocaine and an additional misdemeanor count of being under the influence of a controlled substance, she said.
5.18.01 - Gail Berman, Fox entertainment chief, confirmed that Robert Downey Jr. has been written out of Ally McBeal for good.

5.17.01 - On Fox's official fall schedule, Ally McBeal will be keeping its Monday 9pm ET time slot for its fifth season. In addition, instead of reruns of Ally, a new show called Emma Brody, about a woman working in the U.S. Embassy in London, will share the time slot starting in March. (How very WB of Fox.)

5.16.01 - Variety reports that Robert Downey Jr.'s final appearance last Monday boosted Ally McBeal to its best ratings since February, helping Fox win easily in key demos for the second night in a row.

5.15.01 - Despite the evidence of cocaine found in his system, Robert Downey Jr. faces no new charges for his drug arrest last month, Reuters reports. The incident instead will be treated as a parole violation.

5.14.01 - James LeGros told Entertainment Weekly that he will not be back for the next season of Ally McBeal.

5.11.01 - A urine test has shown that Robert Downey Jr. had traces of cocaine in his system when he was arrested last month, Reuters reports.

5.9.01 - E!Online: Downey's Last "Ally" Appearance? - Ally McBeal's season finale may (or may not) include its talented, tormented costar Robert Downey Jr...

5.9.01 - TV Guide Online: Swan Song? - Poor Ally. Just when we thought she'd finally found true love...

5.8.01 - The Kansas City Star: Downey Let Her Down - Vonda Shepard took it hard the day Robert Downey Jr. got himself arrested again on drug charges...

5.7.01 - Yahoo: Embattled Downey Jr. Makes Dent on Charts - Actor Robert Downey Jr.'s latest arrest for drugs not only scuttled the acting comeback he'd made, but also nipped a fledgling music career in the bud...

5.2.01 - Taye Diggs has been named one of People's 50 Most Beautiful. More...

5.1.01 - The IMDB reports that Lucy Liu, Greg Germann and Taye Diggs will not be returning for the fifth season. Liu reportedly would like to pursue her movie career, Germann is worn out from being on the show for the last four seasons, and Diggs had an argument with the producers over his role. (This news has been refuted, so it may or may not be true.)

5.1.01 - A sequel to "Charlie's Angels," starring Lucy Liu, is already in the works. Producer Leonard Goldberg told Variety that they could begin shooting as early as spring, 2002.

4.30.01 - Yahoo news: Court hearing for Robert Downey Jr. postponed

4.30.01 - TV Guide Online: Drag appeal on Ally McBeal

4.27.01 - E!Online: New Details Emerge in Downey Case

4.27.01 - People Online: Downey, the other Arrest - Albert Aleixo, a friend of Robert Downey Jr. who was arrested with the acotr, says that he and the trouble star are still friends...

4.26.01 - The Internet Movie Database reports that Calista Flockhart fainted when David E. Kelley told her the news about Robert Downey Jr. being arrested yet again.

4.26.01 - TV Guide Online: Robert Downey Jr. faces no jail time related to his drug arrest on Tuesday. The actor - currently in detox at a Los Angeles-area rehab center - is expected to spend six months at a live-in drug treatment facility. "We're not going to put him back in prison for this," a spokesman for the California Department of Corrections said. "We're going to treat him like any other parolee. He's not getting any preferential treatment. Like any other parolee, we want him to get off the drugs." Meanwhile, Ally McBeal's co-producer, 20th Century Fox, denies Downey was fired from the show. "It was not anything as severe as terminating his employment or letting him go," a rep told Reuters. "It really came down to a practical matter of how to finish [the season] without the actor. He did film several scenes before his arrest, and we are working on ways to incorporate those scenes." Meanwhile, sources tell The Hollywood Reporter that Ally creator David E. Kelley was "furious" at having to rewrite the show's two-part finale, which will air May 14 and 21.

4.26.01 - People Magazine: Downey's Danger Signs - Signs of trouble were apparant days before the Tuesday morning arrest of Robert Downey Jr....

4.24.01 - Robert Downey Jr. was arrested, yet again, for being under the influence of a controlled substance. Shortly thereafter, his record-store appearance in L.A. was cancelled, and he was fired from his role as Larry Paul on Ally McBeal. Downey has again checked himself into a rehab facility.

4.22.01 - Robert Downey Jr. is scheduled to appear at a Los Angeles area record store to sign copies of a CD on which he makes vocal appearances. On Tuesday, April 24, Downey Jr. will be at the Virgin Megastore in West Hollywood for an in-store CD signing session with Ally McBeal star and musical act, Vonda Shepard. Downey is featured as a singer and songwriter for his ditty Snake on the CD Once in My Life featuring Vonda Shepard. He also sings with Sting on Every Breath You Take and with Shepard on a version of Bob Seager's Chances Are, according to the Los Angeles Times.

4.20.01 - Robert Downey Jr. will receive one of the inaugural Screen Idol Awards at the Outfest, the Los Angeles Gay and Lesbian Film Festival, according to Daily Variety. Downey will be honored for his portrayal of a gay character in "Wonder Boys" on a yet-to-be-decided date. The annual festival will be held at various venues July 12 through 23 in Los Angeles. The awards were created to honor actors in gay, lesbian, bisexual or transgendered roles in feature films or telepics. Performances must have aired or screened during the 2000 calendar year for eligibility. Nominees were chosen by the approximately 1,600 members of Outfest. Downey, along with Vanessa Redgrave for her role in "If These Walls Could Talk 2," was selected when more than 5,000 ballots were cast in a national online vote. "We are thrilled to present the first Outfest Screen Idol Awards to two such highly respected, critically admired actors," said Stephen Gutwillig, executive director of Outfest. "The overwhelmingly positive public response to the creation of the awards, and the number of people who participated in the voting process, far exceeded our expectations."

4.19.01 - The London revival of The Philadelphia Story, starring Calista Flockhart, has been postponed indefinitely. According to Playbill, casting disagreements and Britain's foot-and-mouth scare are to blame.

4.19.01 - Ally McBeal will begin running in reruns on the cable channel FX this fall.

3.26.01 - Robert Downey Jr. has been nominated for an American Comedy Award for Funniest Supporting Male Performer in a Television Series. The 15th Annual American Comedy Awards will be held on Sunday, April 22nd and will air on Comedy Central Wednesday, April 25th at 8pm.

3.20.01 - Sting will be guest starring on a future episode of "Ally McBeal." For more info on his character, see the previews page.

3.20.01 - Calista Flockhart has been cast as ice-maiden heiress Tracy Lord in "The Philadelphia Story" by Philip Barry. The play will appear on the London stage starting in May, according to The Hollywood Reporter.

3.18.01 - From the March 17th issue of TV Guide: Guest star Bernadette Peters professes to be a big Ally fan. "I love it. And Robert Downey Jr. is amazing.

3.16.01 - Robert Downey Jr.'s lawyers were hoping to settle out of court and get a plea bargain for their client, but now they're saying that it looks like they'll have to go to court. If found guilty, Downey could go to jail for almost five years.

3.15.01 - Robert Downey Jr. has been nominated in the Best Male Performance category for his role in "Wonder Boys" in the first annual Outfest Awards, honoring the outstanding male and female performances of 2000 in a gay, lesbian, bisexual, or transgendered role. You can vote for the winners at Outfest.org.

3.14.01 - Courtney Thorne-Smith will co-star in the untitled Jim Belushi half-hour pilot at ABC as Belushi's wife.

3.12.01 - Robert Downey Jr. presented the "chameleon" reel at last night's SAG Awards on TNT. I didn't really understand the point of this, but it was fun to watch, and Robert Downey Jr. himself was featured in it. Lucy Liu and Taye Diggs presented the award for Outstanding Male Actor in a Comedy Series to Robert Downey Jr.

3.8.01 - At the TV Guide Awards, which aired on Fox last night, Peter MacNicol, Chi McBride and Lara Flynn Boyle presented the first annual Brandon Tartikoff Award to David E. Kelley for incredible achievement in television, and then Robert Downey Jr. introduced a special performance by Vonda Shepard in his honor.

3.8.01 - Robert Downey Jr., along with his father, Robert Downey Sr., have settled a $1 million lawsuit that accused them of breaking a film contract. Richard Finney and Terence Michael sued them last June, claiming they gave the Downeys $250,000 in 1996 to write and develop an original screenplay, and then the work was never completed. Terms of the settlement were not released.

2.15.01 - CBS will go forward with its 60m drama pilot called The Agency, starring former Ally McBeal regular, Gil Bellows, together with Andrea Roth and Paige Turco. The setting is the CIA. Also on tap at CBS is The Guardian, another 60m drama pilot starring Simon Baker (Red Planet), about a convicted attorney ordered to do community service working with kids.

2.14.01 - Robert Downey Jr. will appear in eight more episodes of "Ally McBeal." Yay! Downey returns to the set this week. For more info on when the character of Larry Paul will reappear on the show, see the previews page.

2.13.01 - People Online: Stars Shed Light on Violence - In the true spirit of Valentine's Day, 75 stars, including Oprah Winfrey, Rita Wilson, Calista Flockhart, Glenn Close, Jane Fonda, Gloria Steinem, Joan Osbourne and Queen Latifah, participated in a very special reading of the Eve Ensler play "The Vagina Monologues" this weekend at New York's Madison Square Garden, drawing attention to the violence perpetrated against women around the world.
InStyle has a bit on the after party

2.12.01 - Calista Flockhart was one of the many celebrities that donated lip prints to be put up for auction through Sephora.com to raise money for charities.

2.10.01 - David E. Kelley was named one of the MVP writers of TV in the February 10th issue of TV Guide.

2.8.01 - Bill D'elia has received a nomination for a Directors Guild of America Award for his work on "The Last Virgin".

2.7.01 - David E. Kelley will take home the newly minted Brandon Tartikoff Award at the third annual TV Guide Awards, which will air on March 7 on Fox. Named for the legendary network executive, Tartikoff's award honors other creative movers and shakers behind the scenes.

2.7.01 - TV Guide Online: Julianne Moore "Visits" Ally McBeal - this article is totally misleading. It makes you think that Julianne Moore and David Duchovny are going to guest star on Ally, but really it's just about how there was an accident with the movie they were shooting so they temporarily took refuge on the Ally soundstage and Julianne Moore hung out with her friends, Lucy Liu and James LeGros.

2.6.01 - This report comes from Star Magazine, so take it with a grain of salt, but apparently Calista Flockhart is embroiled in a love triangle with two other actors. One is comedian Garry Shandling and the other her recent escort to the Golden Globes & current co-star Robert Downey Jr. Sources close to Calista apparently say that while she was helping Robert Downey Jr. deal with his most recent arrest and drug problems, the two have grown closer and Calista has of course been spotted in various L.A. eateries (by the tabloids) with Garry Shandling over the past year or so. Thus, they are claiming a love triangle.

2.6.01 - In case there are still any rumors floating around that Jane Krakowski is going to be Regis's new host, it was officially announced yesterday that Kelly Ripa ("All My Children") will be the new host and as of next week the show will be renamed to "Live! with Regis and Kelly."

2.5.01 - I just found out that this site was featured in the Australian TV Guide in their article on the best Ally McBeal sites on the web. Thanks!

2.1.01 - There are almost three days left to bid on Valentine Chocolates autographed by Dyan Cannon at Yahoo Auctions. Money raised will go to a children's charity.

1.30.01 - Lucy Liu, who won a Screen Actors Guild award in 1999, helped announce the nominees for this year's Screen Actor Guild Awards. Among the nominees were Robert Downey Jr. and Peter MacNicol, both nominated for Outstanding Performance by a Male Actor in a Comedy Series, and Calista Flockhart, nominated for Outstanding Performance by a Female Actor in a Comedy Series. In addition, the entire cast of "Ally McBeal" was nominated for Outstanding Performance by an Ensemble in a Comedy Series. This year's awards will be presented on Sunday, March 11th, 2001 at the Los Angeles Shrine Exposition Center and televised nationally on TNT at 8pm ET.

1.29.01 - Robert Downey Jr.'s lawyers are seeking additional time to conduct lab tests of evidence against their client...
More from Zap2It.com
More from Reuters/Yahoo

1.25.01 - Gossip from E!Online: Anne Heche got a little digit-holding time in with Lucy Liu at the Globes.

!.24.01 - Model-actress Deborah Falconer, 35, has filed for divorce from her husband of nearly nine years, actor Robert Downey Jr.
More from People
More from TV Guide

1.23.01 - In Style magazine reports that Calista Flockhart has named her newly adopted baby boy Liam. Liam is the Irish form of William which means "determined guardian."

1.23.01 - Robert Downey Jr. has been signed for 11 more episodes; production begins next week. Also next week is Downey's next court appearance.
More from E!Online
More from Entertainment Weekly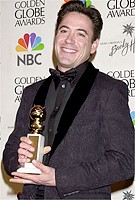 1.22.01 - Last night Robert Downey Jr. won the Golden Globe award for Best Supporting Actor in a TV Series, Miniseries or Musical.

1.22.01 - Last night at the Golden Globe awards, Robert Downey Jr. not only introduced "Wonderboys" as one of the movies nominated for Best Picture, but congratulated George Clooney on his recently won Golden Globe and joked that Clooney gave a good performance even though he didn't have Downey as a technical advisor on how to be a convict. I love it when stars are able to make fun of themselves.

1.12.01 - The New York Post reports that Calista Flockhart secretly adopted a son, born on New Year's Eve. She was recently photographed by the National Enquirer with babe in tow and now rumors are speculating that Flockhart just couldn't wait any longer to have a child. "Calista loves kids and plans to have more," a friend reportedly said. "Someday she'd love to get pregnant. But she doesn't have a man in her life at the moment, so she decided to adopt."

1.12.01 - Yahoo News: Calista Flockhart Adopts a Baby

1.9.01 - TV Guide Online: Dyan Cannon Goin' Back to Ally - Dyan Cannon reports that her new NC sitcom, Three Sisters, won't interfere with her recurring role as Judge Jennifer "Whipper" Cone on Ally McBeal.

1.5.01 - People.com: Thorne-Smith, Hubby Split by Stephen M. Silverman

1.4.01 - TV Guide Online: Ted Casablanca at E!Online gossips about Calista Flockhart collapsing on the set of Ally McBeal.

1.4.01 - Ted Casablanca at E!Online reports that Courtney Thorne-Smith has separated from her husband after 7 months of marriage. "Andy and I have mutually decided to separate," said Thorne-Smith in a statement released by her publicist. "There are no third parties involved. We remain good friends and will share custody of our dog."

12.29.00 - "Ally McBeal" has been nominated for seven TV Guide Awards: Comedy Series of the Year, Actress of the Year in a Comedy Series (Calista Flockhart), Supporting Actor of the Year in a Comedy Series (Robert Downey Jr., Greg Germann and Peter MacNicol), and Supporting Actress of the Year in a Comedy Series (Jane Krakowski and Lucy Liu).

12.21.00 - "Ally McBeal" was nominated for a Golden Globe Award for Best Television Series - Musical or Comedy, Calista Flockhart was nominated for Best Performance by an Actress in a Television Series - Musical or Comedy and Robert Downey Jr. was nominated for Best Performance by an Actor in a Supporting Role in a Series, Mini-series or Motion Picture made for Television. Congratulations!

12.18.00 - TV Guide Online reports: Something's in the water at Ally McBeal. Series star Calista Flockhart - who has long denied rumors that she's battling anorexia - fainted while taping the Fox dramedy last Wednesday and spent six hours in a Los Angeles area hospital. The barely-there actress was treated for dehydration and exhaustion and released the same day. She returned to work on Friday. Flockhart's spell is just the latest incident to rock Ally McBeal. Last month, the show's special guest star, Robert Downey Jr., was arrested in a Palm Springs hotel for drug possession, about the same time former Ally regular Courtney Thorne Smith admitted in US Weekly that she left the show last season because she felt increasing pressure to be thin. Appearing on Live with Regis today, co-star Jane Krakowski acknowledged that there's never a dull moment on the Ally set, adding that although she wasn't at work the day Flockhart collapsed, "I think she's fine, [but] I only know what I saw on the news."

12.16.00 - Yahoo: "Ally McBeal" Star Suffers Fainting Spell

12.12.00 - Robert Downey Jr. has been formally charged with three felony counts arising from his arrest over Thanksgiving weekend. Each count carries a maximum penalty of three years in prison, though the most he could serve consecutively in a state prison is four years 8 months. Downey's lawyers said he will be pleading not guilty to all charges. Downey will remain free on a $15,000 bond up to and during the trial, which won't be scheduled for at least 90 days after the arraignment.

12.3.00 - Zap2It.com: McBeal's Kelley Unsure about Downey Jr.'s Future

12.1.00 - Check out the article on Ally by Wanda at E!Online.

12.1.00 - TV Guide Online: Eerie Parallels to Downey's Despair

11.30.00 - Calista Flockhart has been nominated for a People's Choice Award for Favorite Female Television Performer.

11.30.00 - TV Guide Online: Young Grinch Unmasked! - For Josh Ryan Evans (Oren Koolie), one of the best things about playing the young Grinch in the blockbuster holiday film....

11.29.00 - Robert Downey Jr. reported back to work at "Ally McBeal" on Tuesday following his weekend arrest in Palm Springs on drug charges. The Oscar nominee - who signed on for 10 episodes - has two episodes left to shoot. During a conference call with reporters yesterday, Sandy Grushow, chairman of the Fox Entertainment Television Group, said the door has been left open for Downey's return at some point, but added that "right now we don't have a deal with him." Meanwhile, the "mystery woman" who reportedly spent Thanksgiving with the actor told Access Hollywood that Downey was depressed that he wasn't spending the holiday with his family, especially his seven-year-old son, Indio. "He was really down most of the time," said the woman, who identified herself as Laura Burnett. "He was a little upset [about] the holidays and not being with his family."

11.27.00 - Joining the cast of "Ally McBeal" for six episodes is actor Taye Diggs ("When Stella Got Her Grove Back"). Diggs first appearance in a recurring lawyer role will be on February 12th. No news yet from the Fox camp regarding Robert Downey Jr.'s future with the show. Downey was arrested over the holiday weekend for possession; he has since checked into an after-care treatment center.

11.22.00 - Zap2It.com: FOX Gives Ally Fans Chance to Visit Set

11.14.00 - Wanda at E!Online reports that rumor has it Robert Downey Jr. and Calista aren't getting along.

11.4.00 - Celebrities Interviews: Anne Heche on her role on "Ally McBeal"

11.4.00 - From the Nov. 4th issue of TV Guide: "'I've been on TV so long, I've kissed everyone,' says ex-Melrose Place temptress Courtney Thorne-Smith, 'so now I have to branch off into women.' She's just kidding, of course, although there was that kiss with Calista Flockhart on Ally McBeal and, most recently, one with Norm star Laurie Metcalf. Is this one as historic as that groundbreaking lip lock on Ellen? 'Funny, hopefully,' she says. 'Groundbreaking, no.' She saves those for new husband Andrew Conrad, a genetic scientist. 'Married life is great,' she says. 'I feel calmer than I have in my entire life.'"

11.2.00 - TV Guide Online: Charlie's Elusive Angel

10.31.00 - There will be an Ally McBeal Christmas album coming out on November 7th with recordings by Vonda Shepard, Macy Gray, Calista Flockhart, Jane Krakowski, Lisa Nicole Carson, and Robert Downey Jr.

10.27.00 - Marlo Thomas will be joining the cast as the mother of one of Ally's rivals.

10.23.00 - Anne Heche will be joining the cast as a high-maintenance client of John Cage. She will appear in three episodes according to The Hollywood Reporter. She will begin filming segments next week that will air during November sweeps.

10.17.00 - Gossip from E!Online.

10.17.00 - Courtney Thorne-Smith will be on ABC's "Norm." She will play Rebecca, a woman Norm immediately falls for, but it turns out that she's a lesbian.

10.8.00 - Fox.com launched AllyMcBeal.com with a sweepstakes that will allow Internet users to pick the most "classic" scene from past seasons. Producers have chosen 21 of their favorite scenes and have posted script pages and video online. For 21 days leading up to the October 23rd season premiere, online fans will eliminate one scene per day with the last scene considered to be the most classic. Participants can win a trip to Los Angeles to visit the "Ally McBeal" set.



10.6.00 - ShowBizIreland.com reports that Andrew Strong, who played lead singer Deco Cuffe in "The Commitments," has landed a recurring role on "Ally McBeal."

10.2.00 - Courtney Thorne-Smith is joining Girls on the Move in Denver this week to promote strong physical, mental and emotional health for girls and women. Girls on the Move will arrive in Denver on Wednesday (10/4). The highpoint of their Denver stay will be a Girls Ride and Girls Festival in City Park on Saturday (10/7) where Thorne-Smith will be joined by Motown/Universal Recording Artists R-Angels, Gold Medal Olympian Benita Fizgerald-Moseley and Sydney triathlon competitor Jennifer Gutierrez. For event information, visit http://www.girlsonthemove.com.

9.25.00 - TV Guide Online: Pfeiffer Red Over Calista Rumor

9.24.00 - The Viewers for Quality Television are having an auction that includes an autographed cast photo, an autographed script and a logo T-shirt from "Ally McBeal."

9.15.00 - TV Guide Online: Downey Breaks His Silence - Troubled actor Robert Downey Jr. says he's been drug-free, flat broke, and looking to make amends with his family since his release last month.

9.11.00 - "Ally McBeal" Emmy Award Wins! (1)
Outstanding Sound Mixing for a Comedy Series or a Special (Paul M. Lewis, Production Mixer; Nello Torri, Peter R. Kelsey, Re-Recording Mixers for "Car Wash")

8.16.00 - Florence Henderson will appear on "Ally McBeal" this season as Dr. Shirley Grouper, a doctor who teaches a course on how to keep a man happy. The episode is tentatively scheduled to air on November 6th. Meanwhile, the cast is anxiously awaiting the arrival of Robert Downey Jr., who begins work on the series later this week. "[I called] David going, 'Don't you think Elaine needs to meet him,' " Jane Krakowski tells Access Hollywood. "He's mainly here for Calista's character, but hopefully I'll get to fall in a few doors and eavesdrop."

8.10.00 - Robert Downey Jr. is joining the cast of "Ally McBeal," and will first be seen in the show's season premiere on Monday, October 23rd. Downey has signed a contract to appear in a total of eight episodes.

7.21.00 - TV Guide Online: Emmy's Comedy Surprises

7.21.00 - Just hours after "Ally McBeal" was all but snubbed by Emmy voters, David E. Kelley admitted the dramedy experienced some creative slippage last season. "If a mistake was made by Ally, we got away from the emotional center of the show and tried to do bigger stories," Kelley told reporters at the TCA press tour. "Maybe we need to dial it back and find stories that are smaller in scope but more related to the audience perspective."

7.20.00 - "Ally McBeal" has been nominated for three Emmys for Outstanding Directing for a Comedy Series (Ally McBeal: The Musical), Outstanding Supporting Actor in a Comedy Series (Peter MacNicol) and Outstanding Sound Mixing for a Comedy Series or a Special (Car Wash). The Emmy Awards will be presented on September 10th and broadcast live on ABC.

7.17.00 - TV Guide Online: Gil Bellows Shapes Up - for his new movie role as a former Nortre Dame quarterback drafted to play for the Buffalo Bills

7.11.00 - Themestream: The Real Deal on Ally McBeal - "The series reinforces the view that a woman's life is incomplete without a man." "Ally McBeal isn't funny - it's tragic." "Ally McBeal isn't really worth watching, despite all the hype."

7.10.00 - In a semi-annual poll, held by Electronic Media, of television critics from 57 daily U.S. newspapers, "Ally McBeal" was voted the tenth least favorite show of TV critics across the country.

6.29.00 - Ted at E!Online has the latest gossip on Courtney Thorne-Smith's marriage and the fact that she may well be contracted for 10 more episodes of "Ally McBeal." Ted also says that production will be starting back up July 11th, Portia de Rossi will definitely be returning and Lucy Liu has been making people talk with her diva-like antics on the set of "Charlie's Angels."

6.29.00 - The June 30th issue of Entertainment Weekly reports that David E. Kelly asked Britney Spears to do a guest appearance on one of his shows, but her "focus is now on movies."

6.29.00 - The June 30th issue of Entertainment Weekly says that David E. Kelley is losing it because he's trying to write 3 shows at the same time and he's not writing any of them well.

6.29.00 - Mark Feuerstein (Hammond Dearing) was named "It Phoenix" by the June 30th issue of Entertainment Weekly due to his rise from the ashes after the demise of his NBC sitcom "Conrad Bloom."

6.25.00 - Look for Greg Germann in the just released feature film, "Jesus's Son," also starring Dennis Hopper and Holly Hunter.

6.24.00 - Portia de Rossi will be starring in a new movie called "Cletis Tout" with Tim Allen, Richard Dreyfuss and Christian Slater. It's about an escaped convict who is mistaken as a hitman's mark and must convince his killer that he's the wrong guy. The movie started shooting on June 7th, is scheduled to wrap July 7th and will be released in 2001.

6.22.00 - Yup, Courtney Thorne-Smith did get married, but without an actual marriage license. Check out People Magazine online for the full story and a picture.

6.21.00 - Calista Flockhart will be on "Conan O'Brian" early morning on Friday, June 23rd (sorta late-night Thursday, June 22nd) at 12:35am.

6.14.00 - The New York Daily News reports that David E. Kelley is in talks with Sony Music to cut a deal for a third Ally McBeal soundtrack album. As part of the deal, Kelley is asking for his own record label imprint! The News reports that one scenario could see Lisa Nicole Carson recording for Kelley's label.

6.12.00 - Dana heard on a radio program this morning that Courtney Thorne-Smith secretly got married in Hawaii last weekend. We have no confirmation ye from other news sources.

5.19.00 - Ultimate TV: "McBeal" Co-Star, Gina Phillips, On Big Screen (Gina Phillips played Billy's secretary/girlfriend Sandy)

5.1.00 - Charlie's Angels Trailer

4.19.00 - Ultimate TV: Portia DeRossi Films With Teri Hatcher

3.28.00 - CNN.com: A typical David E. Kelley day: 25 hours

3.27.00 - Nando Times: 'Ally McBeal' episode banned in Singapore

3.20.00 - Bergen Record: Ally Oops

3.20.00 - This is London: Meet the Male Ally McBeals

3.16.00 - E! Online: Ally Lands New Lawyer

3.13.00 - Philadelphia Daily News: The oil slick that was 'Ally'

3.12.00 - Homestore.com: Making the Scene - A Conversation with Diane O'Connell, Set Decorator of "Ally McBeal."

3.11.00 - Ultimate TV: Gil Bellows is Second String for new TNT movie

3.8.00 - Ultimate TV: Flockhart sick of double standard

2.17.00 - NY Post Online: "Ally" Loses Lovers

2.16.00 - Mr. Showbiz: Thorne-Smith Says Adios to Ally

2.12.00 - Dish Magazine: Outrageous or Enchanting? The Peculiarly Sexy Men of Ally McBeal

2.11.00 - E! Online: Billy's leaving "Ally McBeal" (and Lisa Nicole Carson news)

2.9.00 - Ultimate TV: TV Guide Award Nominees Named

2.6.00 - The Kansas City Star: The McBeal Files by Rob Owen - Pittsburgh Post-Gazette

2.2.00 - Associated Press: 'Ally McBeal' Co-Star Out of Hospital, Recovering

2.1.00 - PR Newswire: Screen Actors Guild Nominations - Calista Flockhart, Lucy Liu, Peter MacNicol and the cast of "Ally McBeal" receive nominations.

1.23.00 - USA Weekend: Lucy Liu: Embracing a new definition of American beauty

1.21.00 - TV Guide Online: Lucy Liu's Token Objection

1.16.00 - Associated Press: Liu Surprised by 'Beautiful' Status

1.11.00 - NY Daily News: Cast of 'McBeal' Is Having a Ball

1.11.00 - Ultimate TV: FOX and Kelley stick together

1.11.00 - TV Guide Online: Backstage Secrets of the Stars

1.9.00 - Ultimate TV: People's Choice Winners

12.25.99 - TV Guide: The Very Best of TV '99

12.20.99 - Golden Globe Nominations: "Ally McBeal" and Calista Flockhart receive Golden Globe nominations

12.18.99 - TV Guide: What's Gotten Into Ally?

12.2.99 - Ultimate TV: "Millionaire" Closes The Case On "Snoops"

12.1.99 - E! Online: People's Choice Awards Nominations

12.1.99 - E! Online: NAACP Image Awards Nominations

11.25.99 - Associated Press: Calista Flockhart says she's nothing like "Ally McBeal"

11.23.99 - New York Post Online: Hark! 'McBeal's' Gal Pal is joining "Charlie's Angels"

11.22.99 - Cal Law: Tackling the Tough Legal Question: 'Ally' or 'The Practice'?

11.10.99 - Ultimate TV: Lucy Liu Cast In "Charlie's Angels"

11.5.99 - Entertainment Weekly Online: Make 'Practice' Perfect - EW Online's memo to David E. Kelley. Mark Harris explains what's wrong with "Ally McBeal," "The Practice," "Chicago Hope," and "Snoops."

11.3.99 - Mr. Showbiz: Lucy Liu Third Angel?

11.3.99 - Ultimate TV: GLAAD Not Happy With "Ally" Episode

10.31.99 - Ultimate TV: Calista Flockhart Takes the Stage

10.27.99 - Ultimate TV: Kelley Expected to Sign Multi-Million Dollar Deal

10.27.99 - E! Online: "Ally McBeal" Rocks, "Susan" Rolled

10.25.99 - NY Daily News: Kelley Gives 'Ally' Cast Lots to Be Spankful For

10.25.99 - Fox: David E. Kelley chat log

10.20.99 - Ultimate TV: "Ally" Hits Video

10.19.99 - New York Post: 'Ally McBeal' Smooches Up a Storm with Gal Pal

10.1.99 - Boston Magazine: Practice makes Perfect

9.28.99 - Philadelphia Daily News: Ling and Lucy Liu: So Misunderstood

9.25.99 - UltimateTV: Changes at David E. Kelley's Production Company

9.23.99 - Internet Wire: 'Ally,' The New Half-Hour Version Of Emmy Award-Winning 'Ally Mcbeal,' Premieres Tuesday, Sept. 28, On Fox

9.21.99 - LawStudent.com - Many fans may remember this article at LawStudent.com. Take a moment to read it again (or read it for the first time), then write the author and tell him what you think!

9.20.99 - Salon Magazine: Kelleyvision

9.14.99 - Los Angeles Times Syndicate: Liz Smith: Emmy Lessons

9.14.99 - TV Guide Online: Lucy Liu's Bizarre Sex Tale

9.13.99 - Washington Post: For David Kelley, a Night of High Drama

9.8.99 - Inside Denver: 'Ally' puts a brand-new spin on reruns

9.4.99 - TV Guide: Returning Favorites: Ally McBeal

9.4.99 - TV Guide: Spinning out of Control

8.31.99 - PR Newswire: Wedding Bells for Ally McBeal?

8.29.99 - Reuters: HBO, David Kelley shows win creative Emmys

8.26.99 - The Age: Geelong girls makes good

8.9.99 - Ultimate TV: Peter MacNicol honored by VQT

8.8.99 - The Kansas City Star: A little more "Ally" won't hurt anyone, Kelley says

8.2.99 - Baltimore Sun: David Kelley's Prime Time

8.2.99 - TV Guide: TV's 16 Sexiest Stars: Jesse L. Martin

7.31.99 - Miami Herald: He works hard at fleshing out his characters

7.15.99 - Emmys.org - "Ally McBeal" receives 13 Primetime Emmy nominations!

7.5.99 - TIME Magazine: Ally in the Shadows

7.5.99 - Newsweek: The Sins of the Saints: Calista Flockhart trades Ally McBeal's everyday angst for Neil LaBute's scary, pop nihilism

7.2.99 - Mr. Showbiz: Calista Tells Press Where They Can Kiss Her

6.28.99 - Salon: I Am Everyday Evil

6.27.99 - NY Daily News Online: Calista Unleashes Ally McBash

6.25.99 - E! Online: Calista Flockhart's Un-"Ally" Triumph

6.25.99 - Most New York: In Uneven 'bash,' Calista Has Real Punch

6.24.99 - TV Guide Daily Dish: Lucy Liu Plays it Sexy

6.24.99 - Nando Times: THEATER REVIEW: Calista Flockhart returns with a 'Bash'

6.23.99 - New York Post Online: $25g Deal For A Real Ally McBeal

6.20.99 - TV 4 (Sweden): Interview with Peter MacNicol by Eva B. Kjeller

6.9.99 - Ultimate TV: FX Grabs "Practice" and "McBeal"

New Earth News: "Inside Ally McBeal" by Scott Catamas (an interview with 8 cast members)

E! Online: Interview with Calista

Mr. Showbiz: Calista Flockhart - The Ally McBeal star takes a Midsummer break from primetime

Special from The Kansas City Star: A Touch of Seduction

3.28.99 - New York Daily News Online: Two Teases And a Tiny Terror - David E. Kelley's trio of sassy women has temperatures rising

Ultimate TV: Who's Hot? Lucy Liu

2.7.99 - Pittsburgh Post-Gazette: Kelley's Kingdom

2.7.99 - Pittsburgh Post-Gazette: Some Kelley characters have a lot in common

2.6.99 - Pittsburgh Post-Gazette: Having a blast: Lucy Liu loves the energized role written specially for her on 'Ally McBeal' NATPE: Coffee With...David E. Kelley - Creator and Executive Producer of Ally McBeal & The Practice answers questions from the NATPE audience (Length -1:21:34.5)

POV on Line, David E. Kelley Productions: Interview with the producers of Ally McBeal and The Practice

New York Daily News Online: Kelley's King Of All TV Writers 1.25.99 - E! Online: Golden Globe winners

1.11.99 - Philadelphia Inquirer: Making McBeal Surreal

12.18.98 - Entertainment Weekly: Calista named one of the 'Top 12 Entertainers of 1998'

12.16.98 - Philadelphia Daily News: Close quarters in court: Call it 'Ally McPractice'

11.30.98 - Newsweek.com, Print Edition, US Edition: Taking No Prisoners - Lucy Liu has energized "Ally McBeal" this season, stealing scenes as the sharky, litigious Ling Woo

11.12.98 - Pittsburgh Post Gazette: Ally McBeal Actor Comes Back From the Dead -- Sort Of

10.30.98 - Entertainment Weekly: Dana's Ally McBeal Page review

10.29.98 - Mr. Showbiz: Flockhart: "I'm Not Anorexic"

10.24.98 - Entertainment Weekly: The Power List: David E. Kelley

10.5.98 - E! Online: "Ally McBeal" Star Dogged by Anorexia Rumors

9.23.98 - The Detroit News: Critics are wrong about Ally McBeal

9.10.98 - Entertainment Weekly: Fall TV Preview: Ally McBeal

Warner Books: Yes, Feminists Can Read The Rules and Watch Ally McBeal by Ellen Fein and Sherrie Schneider (The Rules and The Rules II)

Ultimate TV: Transcript from chat with Jane Krakowski

9.1.98 - Women's Wire Interview: Jane Krakowski: The name behind the face

8.13.98 - Philadelphia Daily News: "Remember WENN" creator uses contacts to land a big Fish

8.13.98 - Mr. Showbiz: Calista Channels Ally

8.8.98 - The Backlash: McBeal a Trojan Horse?

7.29.98 - Mr. Showbiz: Ally McBeal's Life an Open Book

7.21.98 - The Eyepiece Network: The DISappeal of Ally McBeal

7.21.98 - USA Today: Baby dancing into hearts, wallets

7.20.98 - USA Today: "Ally McBeal" does not spell the end of feminism

7.29.98 - The Ottawa Citizen Online: Feminist role model or ditsy broad?

7.29.98 - TIME: Who put the "Me" in feminism?

6.11.98 - ABCNEWS.com: Joe, Jane Join in John

6.10.98 - Mr. Showbiz: Ally McBeal gets Knocked Off 5.27.98 - mostNEWYORK: A Suddenly Hep 'Ally' Cat

5.18.98 - Talk City Presents: Peter MacNicol chat

5.15.98 - Mr. Showbiz: Thorne-Smith gets Exposed 5.4.98 - mostNEWYORK: 'Ally's' Fish Turns Into Big Catch

Astrozine.com: Whose Star is Rising?

Ultimate TV: Transcript from chat with "Ally McBeal's" Dancing Twins Eric & Steve Cohen

3.27.98 - Ultimate TV: Ally McBeal's Mass Appeal

3.23.98 - Gist: On the Case with Ally McBeal's Billy

3.17.98 - HotWired: Deconstructing "Ally"

3.16.98 - E! Online: The "Fish" Responds: Ally's Greg Germann answers your questions

3.11.98 - Mr. Showbiz: Ally May Practice Crossing Over 3.4.98 - New Times Los Angeles: Ally McSwill: How to enjoy Ally McBeal - even if you can't stand TV's spineless, confused, whiny twig 3.1.98 - Ultimate TV: Who's Hot? Courtney Thorne-Smith

2.9.98 - Gist: Taking a Moment with Calista Flockhart

E! Online: Law and Disorder

1.30.98 - Entertainment Weekly: Everything You Love or Hate About Ally McBeal

12.1.97 - Ultimate TV: Who's Hot? Greg Germann

11.10.97 - TIME: Woman of the Year

New York Post: Ally Bowls a Perfect Strike

Ultimate TV News: Ally McBeal - Everywoman (sort of)

9.1.97 - Ultimate TV: Who's Hot? Calista Flockhart